You have nothing to lose by trying these alternative methods of exercising. Instead, these best 3 organic essential oils were reviewed taking into consideration the different lifestyles we live.
Some days, it can be a serious struggle to keep up with your gym routine.
Of course, you'll have your own reasons, with obvious ones being too tired or recovering from previous sessions or just you just don't fee like it today. Whatever, your reason might be…
Then, just maybe, the following day you try and convince yourself to hit the gym and work out. Only this time you decide to get a boost from strong cups of coffee.
Does it get you in mood? Well, maybe slightly for that day. But moving forward?…Honestly, no one can keep up with that amount of caffeine in my body to assist you to be in the gym mood everyday.
So, just before you decide to ditch your day's session, here are a few essential oil solutions below that I discovered, which I think would be worth a try.
Remember that essential oils, which are concentrated plant extracts, have been used worldwide for many years to promote psychological and physical well-being.
#1. Lemongrass Organic Essential Oil: Best Energiser for Pre-Exercise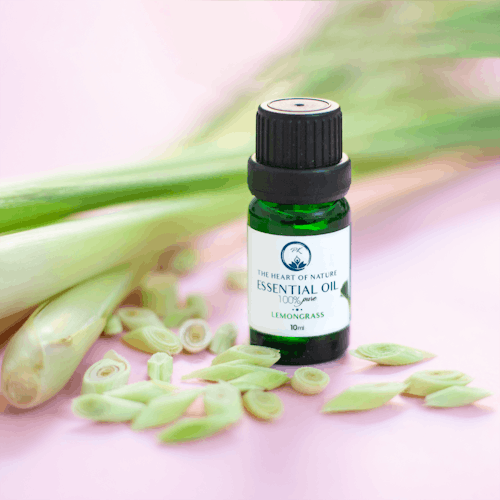 Lemongrass essential oil is at the top of the list in our 3 best reviewed 2020 organic essential oils to be used prior to exercising.
The oil gives you the kind of you energy you need to pick up your gym mood. It will not disappoint. You will get a good support of energy.
The oil contains a compound called citral, which helps to produce heat through the body. Therefore, making your workout a bit more effective.
Pros:
Eases muscle pain – dilute with any carrier oil, such as, jojoba and coconut and apply on areas of concern.
Great scent – enhances calmness and lifts up the mood
Boost energy – The scent of lemongrass enhances energy levels and increases focus
Freshens up the home – mix 10 drops with water in a glass spray bottle
Cons:
Lemongrass essential oil should always be diluted with a carrier oil
Application of lemongrass essential oil might cause irritation on skin for some individuals. Therefore, a patch test should be used prior for skin testing
Taking the lemongrass essential oil internally is not advisable as it can be very toxic. You need doctor's approval.
If you're looking to energise your body before any sort of workout, there isn't anything better than the lemongrass essential oil.
#2. Peppermint Organic Essential Oil: Best wake-up call prior to working out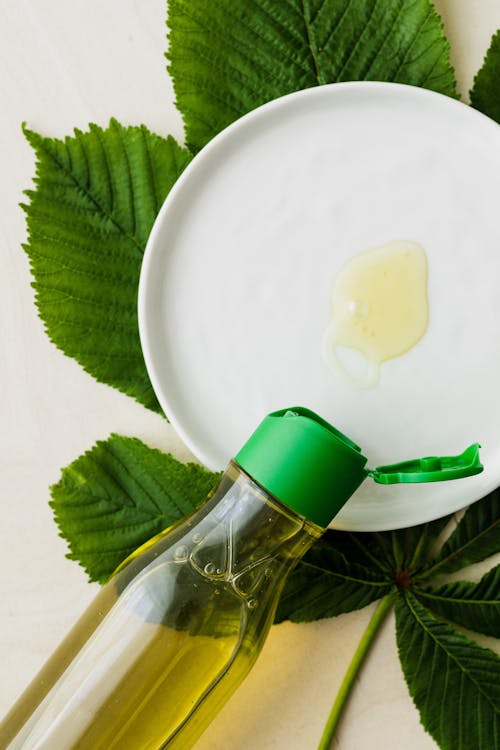 Peppermint essential oil takes second position in our 3 best reviewed 2020 organic essential oils to be used before working out.
This essential oil will awaken your body and mind. You just apply a few drops on your inner wrist and you're good to go.
The oil could be your great substitute for that cup of coffee booster before your early morning jog or workout.
Pros:
Believed to support healthy breathing during exercise
Can increase concentration and mental alertness
Increase in exercise performance – It has been proven that through the refreshing scent of peppermint essential oil, you'll be energised to always go an extra mile. It supplies more oxygen to the brain.
Peppermint essential oil can improve muscular energy metabolism delaying fatigue by decreasing blood lactate level
The essential oil can improve perceived physical workload and pain responses
Cons:
Allergic reactions – i.e. headaches, nausea and vomiting. Not meant for internal intake
Only use the essential oil according to manufacturer's guidelines
Peppermint essential oil should be used with a carrier oil, when applying to skin to avoid skin irritations. Therefore, I suggest you test a small patch of your skin first, like any other essential oil.
Peppermint essential oil is generally safe. You'll be able to workout without a hassle, yet stay energetic, with your body keeping fresh mile after mile, even when picking up the pace to jog a few miles.
#3. Slique Essence Essential Oil Blend: Best energy & mood before gym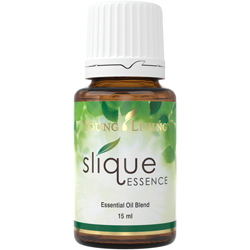 The Slique Essence Essential Oil Blend is our last choice on the 3 best organic essential oils reviewed for 2020.
The essential oil blend will certainly save you a a dollar or two. It contains a number of essential oils, such as, grapefruit, tangerine, lemon, spearmint and ocotea to lift up your mood and energise you.
Slique essence essential oil does wonders, when it comes to suppressing your appetite and hunger in between your meals, therefore assisting you to manage your weight naturally in a healthy way.
Pros:
Grapefruit essential oil – The citrus irresistible flavour, when added to your drinking water just before working out, helps to detox and cleanse your body
Tangerine essential oil – It's got a sweet tangy scent like an orange. It will help in uplifting your spirit and getting you ready for your next jog
Lemon essential oil – The bright and cheerful flavour will certainly enhance your environment. You can rest assured to get the hydration you need during exercising.
Spearmint essential oil – The refreshing mixed scent of mint and a touch of fruit, will help you with your breathing during workout. The oil also adds some healthy digestive system to your body.
Ocotea essential oil – The oil contains high levels of alpha humulene, a compound that helps and supports your body to respond naturally to irritation. It comes from the cinnamon family, which is known for lowering blood sugar levels.
Cons:
Many people don't like the slique essence essential oil taste
If you're pregnant, nursing or have a chronic condition – consult your doctor before use
Many users not impressed with packaging
Not suitable for children
And if your main concern is taste, go with the Burn-XT Thermogenic Fat Burner.
However, if you are a nature lover and really want to get going the green way, here are some tips to get you on the road.
Good luck!